Pro-Am Maintenance, Inc. - Est. 1987
Call Us Today: (610) 558-4224
---
---
Your premier provider of window cleaning, power washing, cleanouts, handyman services, general hauling and snow removal.
Overbrook Window Cleaning
Overbrook Window Cleaning Services in Pennsylvania
Overbrook Window Cleaning Company Serving Pennsylvania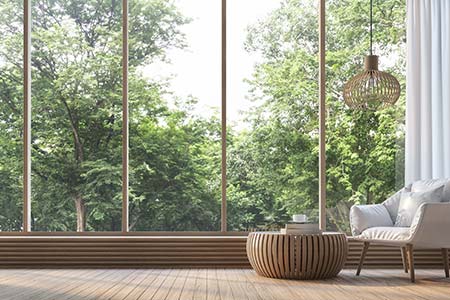 Pro-Am Maintenance, Inc. is a professional window cleaning company serving the Overbrook area in Pennsylvania, and even the Jersey Shore. Our window cleaning company specializes in providing service for low-rise residential and commercial buildings in Overbrook PA and the surrounding area. With over 30 years of experience providing the finest commercial and residential window cleaning services, our window cleaning company seeks to impress its clientele with its professional staff and excellent customer service.
Whether you are looking for interior window cleaning companies or exterior window cleaners serving Overbrook PA, remember that Pro-Am Maintenance's professional window washers will never leave you disappointed. In addition to window cleaning, Pro-Am Maintenance also offers window frame cleaning, and specializes in cleaning greenhouses, glass houses and even solar panels. Our experienced window cleaners will leave you and your guests impressed. At every job, we seek to minimize our presence by keeping the area we are working in clean, and minimize noise.
Overbrook Residential Window Cleaning Services
The professional window cleaning staff members at Pro-Am Maintenance, Inc. has extensive experience washing windows in the Overbrook PA area. Let our window washers take care of maintaining the beauty of your home's interior and exterior windows while you and your family enjoy your weekend. From skylights and other hard to reach windows to solar panels, Pro-Am Maintenance is your one-stop shop for all of your window cleaning needs. We will also clean your window sills and window frames to give your home's windows a complete cleaning.
Getting a streak-free clean on your windows can be a hassle, but the professional window cleaners at Pro-Am are happy to take care of the tough work and let you keep your valuable time. From protecting your delicate items and furniture, to maneuvering ladders throughout the landscape of your residence, our window cleaning company has mastered the art of cleaning the windows for homes in Overbrook PA. Let us care for yours too. Contact Pro-Am Maintenance, Inc. today by phone (610) 558-4224 or send us a message.
Overbrook Commercial Window Cleaning Business
The goal of the professional staff members at Pro-Am Maintenance, Inc. is to provide the highest quality window cleaning service to our friends and clients in the Overbrook PA area. We understand how important your business is to you, and provide our window cleaning service in the most respectful manner. We protect surfaces below the area we are working, and are mindful to remove delicate items from the work area. Our goal as a window cleaning business is to develop longterm relationships through our excellent service and friendly staff.
When you request commercial window cleaning services from Pro-Am, you are guaranteed to receive sparkling windows and excellent customer service. The cleanliness of the windows on your commercial property is more than just a reflection of your business. It reflects our work as well. In addition to window cleaning services for your property, we also offer mirror cleaning and interior structor cleaning such as ceiling fans and light fixtures. Call Pro-Am Maintenance today for a local window cleaning company that will leave your commercial property sparkling.
Our Overbrook Window Cleaning Services Include:
Residential Window Cleaning
Commercial Window Cleaning
Solar Panel Cleaning
Greenhouse Cleaning
Glass House Cleaning
Window Frame Cleaning
Light Fixture Cleaning
Commercial Glass Cleaning
If you are searching for Overbrook window cleaning services or are in need of Overbrook window cleaning companies for service in Overbrook PA 19151, call (610) 558-4224 or send Pro-Am Maintenance a message today.
---
Your Source for Window Cleaning & Power Washing